Regent Street
Regent Street London, in the heart of the West End, is one of the world's most iconic shopping and lifestyle destinations. The street was designed in the 18th Century by John Nash for the Prince as a processional route and still maintains a royal connection through The Crown Estate, which owns and manages the street. Featuring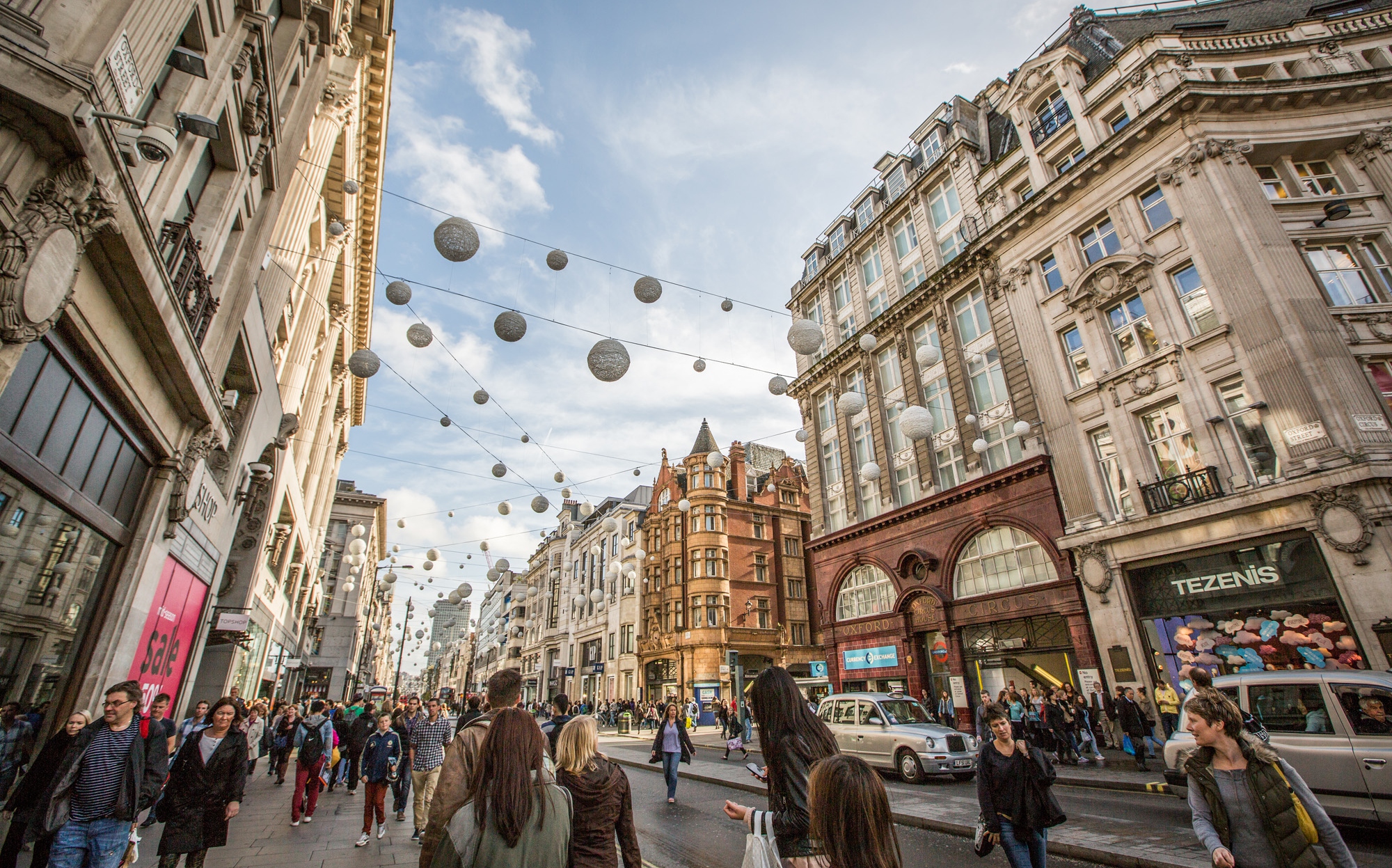 international flagship stores for many well-known brands and a host of premium retailers as well as exciting food quarters, the street is renowned for offering London's very best shopping and dining experiences. Coupled with a calendar of street closures for cultural, sporting and shopping events, Regent Street is one of the top ten attractions for UK and overseas visitors seeking the very best in quality, heritage and style
Between royal palaces and parliament, St James's has provided the finest of goods and services since the seventeenth century. Today, its architectural heritage, luxury retailing and exceptional dining are the evidence of a village still very much at the centre of London life, and at its heart lies a vibrant and thriving community. Defined by its four corners - St James's Palace, The Ritz, Piccadilly Circus and Trafalgar Square - this central and iconic part of London is undergoing an exciting period of investment by The Crown Estate, celebrating its heritage whilst providing world-class modern accommodation fit for 21st century occupiers.
The Northbank
The Northbank is London's central destination with all the best of what the capital has to offer.
One of the most exciting areas
for arts and culture, Trafalgar Square, Strand and Aldwych also plays host to many national and international cycle and foot races. Providing one of the best spots to watch the final stage of the Tour of Britain, there is vast open space along Strand and Aldwych providing opportunities for fantastic views to see the riders
many times.
Enjoy the atmosphere and be within walking distance of the best
bars, restaurants, shops and attractions
in the capital before and after the race. This exciting hub is easy to get to by train, Tube, bus or even boat, just make sure you leave plenty of time to wonder through the award-winning Victoria Embankment Gardens and take in some of the best river views in town. Working with the local community to keep this central district of London clean, safe and 'green' is The Northbank Business Improvement District (BID), find out more here:
www.thenorthbank.london